No Matter What Truck You Have, We'll Get You Back On The Road Sooner
At Tibbs Fleet Services, we offer comprehensive servicing and maintenance to all makes and models of trucks and all types of trailers.
All Makes & Models From Light Commercial To Heavy Trucks
At Tibbs Fleet Services we offer servicing, maintenance, and repairs for all light vehicles, trucks & trailers. We strive to offer the best service to you and with our state-of-the-art workshop and the latest diagnostic equipment, we can diagnose, repair or service your truck efficiently to minimise downtime. What makes Tibbs Fleet Services unique is our unwavering commitment to getting you back on the road sooner with our rapid response. It doesn't matter if you're in Rockhampton, the surrounds or you require a breakdown service between Brisbane & Cairns, we can get your vehicle, service it and get it back to you in rapid time.

Your Authorised Scania Dealer
24/7 Breakdown Assistance
Tibbs Fleet Services have partnered with Sunstate Heavy Towing. If you break down between Brisbane & Cairns our rapid response means that we can collect your truck, bring it to our state-of-the-art workshop, repair your truck and get it back on the road in the fastest possible time. If you need a tow feel free to call us 24 hours a day, 365 days of the year.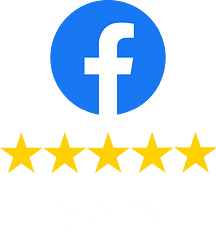 Scott Hartwell
Hulk Labour hire
Tibbs Fleet Services has provided RWC certificates for vehicles we have bought at auction to add to our fleet. Tibbs Fleet Services always does the Certificate inspection in a timely manner which aids us purchasing the vehicle without hassle, this gives us the time to organise the other details needed when adding a vehicle to our fleet.
Penny Brown
CQ Cabinet Makers
When people say it's so hard to find a decent mechanic, I tell them we don't have that problem using Tibbs Fleet Services. They have serviced our private vehicles for nearly 10 years and they now service our business vehicles. We have complete faith and trust in Peter, Jeff and the team. They look after our vehicles as if they are their own.
Steven Brown
Browns Express
My transport business (Browns Express) consists of vehicles ranging from utes, vans body trucks and semi's and I have always had Tibbs Fleet Services for my servicing and breakdowns as they are very reliable and super prompt as they understand the importance of keeping the wheels turning.
Ewan Filmer
Capricorn Citizen Advocacy
Peter, Leah and all the crew at Tibbs Fleet Services are very easy to talk to, prompt in getting regular services done and obliging in scheduling things. They always forewarn us about any future maintenance needs before they occur.
We'd Love To Talk To You. If You've Got Questions Or Would Like A Free Quote. Fill Out The Form & We'll Contact You Within 1 Business Day
Would Like A Free Quote. Fill Out The Form & We'll Contact You Within 1 Business Day